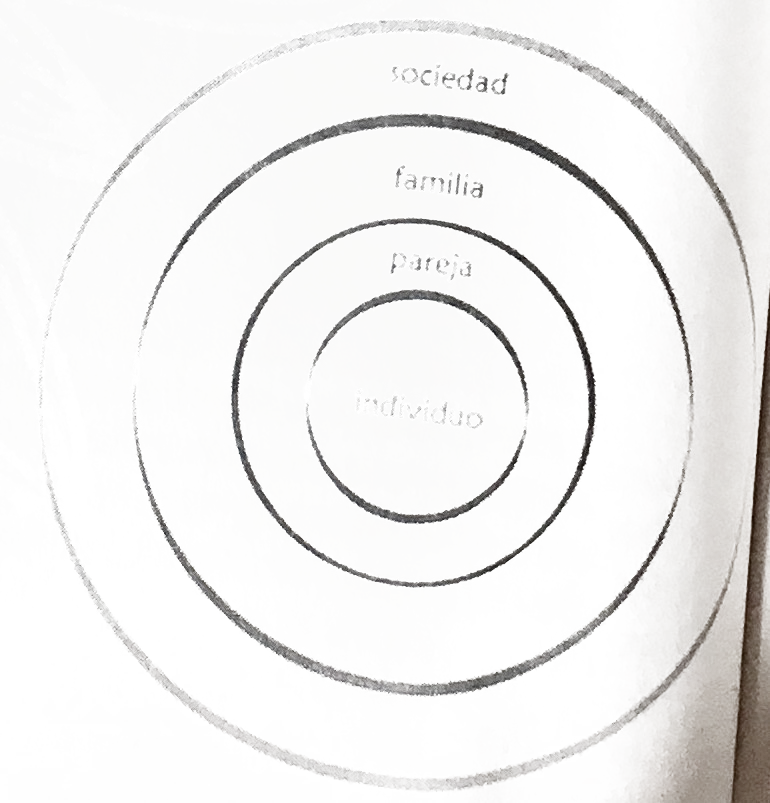 "La intimidad es el lugar donde uno es uno con el espíritu"
"Intimidad es el eslabón que va tejiendo la memoria filial, familiar y de comunidad"
Intimidad
La intimidad es el eslabón que va tejiendo la memoria filial, familiar y de comunidad. Es el lugar donde uno es uno con el espíritu, es un secreto que siempre estará guardado. Cada uno tiene en su interior una casa para morar, es un espacio donde se construye el sí mismo y desde donde se puede ser, contiene toda la información de lo que somos y de lo que buscamos en el otro. La intimidad es la que teje y sostiene la unidad de la memoria, es la esencia del ser, es el vientre de la memoria del ser, es la que nos permite ser el otro en mí y hacerme el otro.
La intimidad es un tesoro, donde está guardada la memoria universal y cada uno tiene una parte de esa memoria. Existe una intimidad del individuo, de la pareja, de la comunidad, de la sociedad y del universo. Estas intimidades son eslabones que nos hacen ser en los demás, son una frontera no un límite. Cada intimidad tiene su espacio que la hace sagrada.
The intimacy is the place where one oneself with the spirit
Intimacy is the link that weaves the filial, familiar and communal memory

Intimacy

Intimacy is the link that weaves the filial, familiar and communal memory. It is the place where one is oneself with the spirit; it is a secret that always will be preserved.

Within each one, there is a house to live in; it is a space where the self is built, and from where one can be; it contains all the information of what we are and what we search for in the other. Intimacy is the one that weaves and holds the unity of the memory; it is the belly of the memory of the being. It is the one that allows us to be the other in me, and to make myself in the other.

Intimacy is a treasure, where the universal memory is kept and each one of us has part of that memory. There is an intimacy of the individual, of the couple, of the community, of the society and the universe. These intimacies are links that make us to be in the others; they are a frontier and not a limit. Each intimacy ia a space that. Makes it sacred.