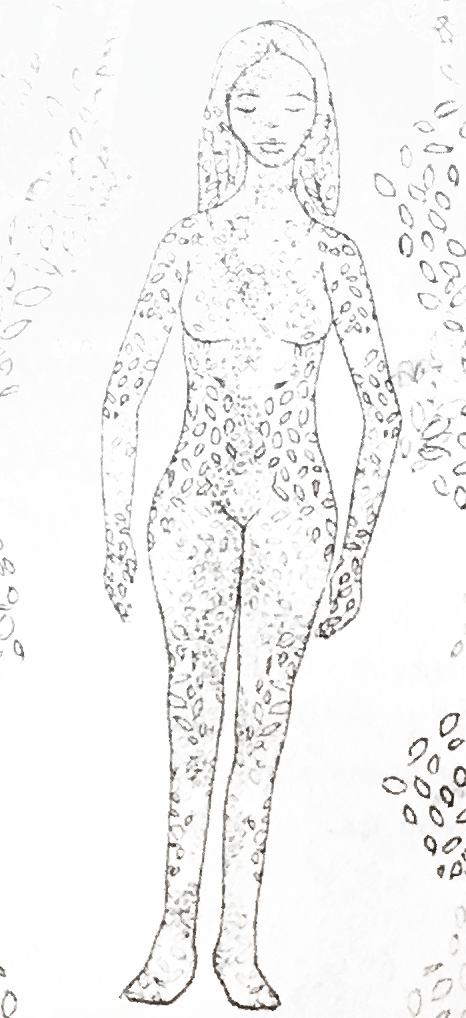 El cuerpo es el territorio del espíritu
Cuerpo
El cuerpo es un proceso que tiene nacimiento y muerte. El cuerpo se convierte en herramienta del espíritu y de acuerdo a su funcionalidad tiene una experiencia de vida, buscando qué es lo que va a ser. El cuerpo es el que guarda el espíritu. El cuerpo viene diseñado para algo específco: los pies para caminar, las manos para el movimiento, los ojos para mirar. El cuerpo tiene la facultad de desarrollarse y adaptarse para lo que se quiera.
El cuerpo físicamente viene dentro de un orden y ese orden se refleja en las acciones, las emociones y los sentimientos.
The body is the territory of the spirit

Body

The body is a process that has birth and death. The body becomes a tool of the spirit, and according to its functionality it has a life experience, looking for what it will be. The body is the one that preserves the spirit. The body comes designed for something specific: the feet for walking, the hands for movement, and the eyes to observe. The body has the ability to develop and to adapt to whatever is desired. Physically, the body comes within an order and that order is reflected in actions, emotions and feelings.