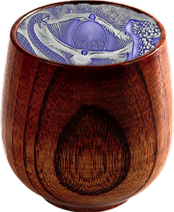 We invite you to join a traditional shamanic Ayahuasca retreat of healing, transformation and altered states of consciousness in the Amazon Rainforest of Colombia. You're invited to attend our traditional Yage (Ayahuasca) retreat for a profound week of healing and transformation. This retreat is a great introduction for people who are new to working with the sacred Ayahuasca medicine. Over 50% of the cost of the retreat goes to Siona community supported by local curanderos (Ayahuasceros or Shamans) that is helping to protect the incredible biodiversity of the Amazon rainforest.
Our Curanderos are working with the sacred plant medicines: yage (ayahuasca), tobacco and coca. We strictly follow traditions in order to offer the best physical, emotional, mental and spiritual healing.
The Retreat Includes:


Help with transportation from your location
Lodging and meals
Orientation
Plant bath
1 to 7 Ayahuasca Ceremonies
Integration discussions
This retreat is open to anyone of any nationality who feels called to work with the medicine, however, the retreat will be facilitated in Spanish and English. We feel this retreat is particularly well suited to people who are fairly new to working with Ayahuasca and are looking for a safe and comfortable environment in which to experience traditional sacred Ayahuasca ceremonies in Colombia.
We've designed this retreat to be as affordable as possible because we believe the medicine should be available to anyone who wants to experience it. We are creating more ways to help you.

It is our policy that no one is turned away from spiritual work based on money and it is extremely expensive to put on the works. Your donations not only cover the costs for holding the works but also supports our Elders and their mission to sustain our tradition. Putting these two sides together and if this journey is really calling you, but money is an obstacle, please, write us - we'll try to help you out!
Our Mission:
To help our guests do serious and sincere work on themselves.
To provide safe, supportive Ayahuasca ceremonies, using experienced native 'Curanderos' (shamanic healers).
To limit the number of participants to a maximum of 9 for each Ayahuasca ceremony.
To use only the highest quality Ayahuasca, cooked exclusively with Chacruna and Huambisa and without any dangerous adjuncts.
To offer our guests the opportunity to 'diet' with one or more of the local medicinal plants or trees under the supervision of our resident Curandera.
To provide grounded, empathetic counseling for all of our guests to help them better understand the process they are going through.
Adherence to the authentic Ayahuasca diet.
To use only local materials in the construction and to be as creative as possible in the design of all the structures, to ensure the entire centre blends in and complements the surrounding jungle.
To incorporate other (future) healing methods into the centre such as yoga, sweat lodge, massage and deep physical cleanses such as liver flushes, colon hydrotherapy and kidney cleanses.
To keep the fees as reasonable as possible whilst offering much needed support to the local communities