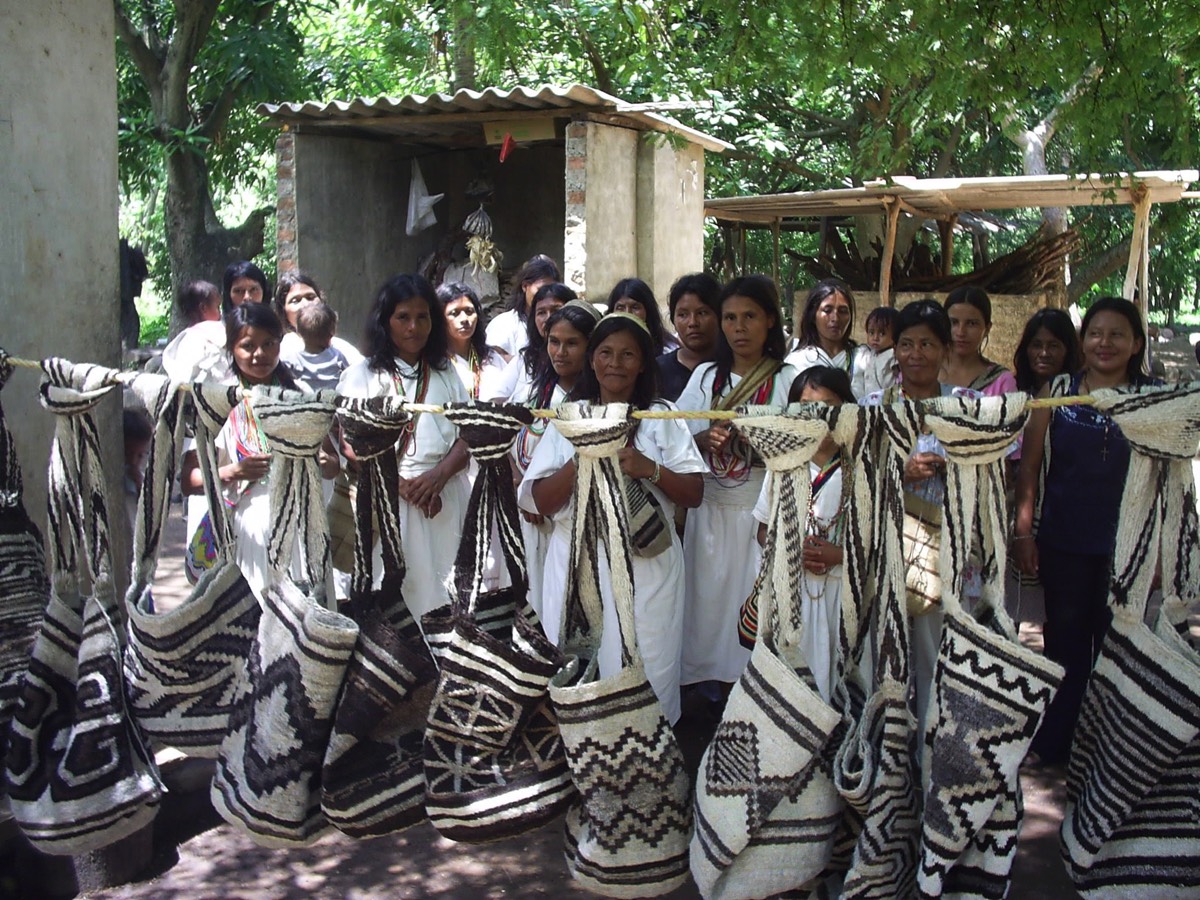 La mochila, una tradición colombiana
Colombia es un país de tradiciones, un país multicultural que refleja la diversidad de nuestra tierra, y una mezcla de colores e ideas que sin duda se reflejan en cada una de nuestras artesanías.
La mochila se ha convertido en un accesorio utilizado por jóvenes y adultos como una forma de expresar las tradiciones indígenas y por ser una de las artesanías más importantes y representativas de Colombia, junto con el sombrero vueltiao.
Sin embargo cuando se habla de mochila, debemos tener en cuenta que estas representan varias étnias indígenas de nuestro país, y con ellas sus costumbres, creencias y tradiciones, y son un símbolo en cada una de esas comunidades.
Las mochilas más reconocidas en Colombia son las de la étnia Arhuaca, la étnia Kankuama y la étnia Wayuú. Cada una tejidas con distintas técnicas, materiales y diseños, que las convierten en piezas únicas, difíciles de diferenciar a la hora de reconocer la procedencia de cada una de ellas.
The tutu (mochila Arhuaca) is not just a garment!
It is a symbol for fertility and the creation of life. It is mother Earth's womb and the extension of the uteruses of each wati (Arhuaco woman who crafts it.

Weaving the tutus is exclusively practised by the wati. From an early age, gaysenu (girls) are seen making their first mochilas. When a gaysenu finishes weaving her first backpack, she must take it to the Mamo to be used in various initiation rituals.

The different colours and patterns represent other members of the community and their tana (family lineage). When an Arhuaco hangs their mochila on their shoulders, they are also supporting their entire community, all their culture and belies.
https://youtu.be/UV4ccpqia-8

https://youtu.be/oMi0d2xgcWQ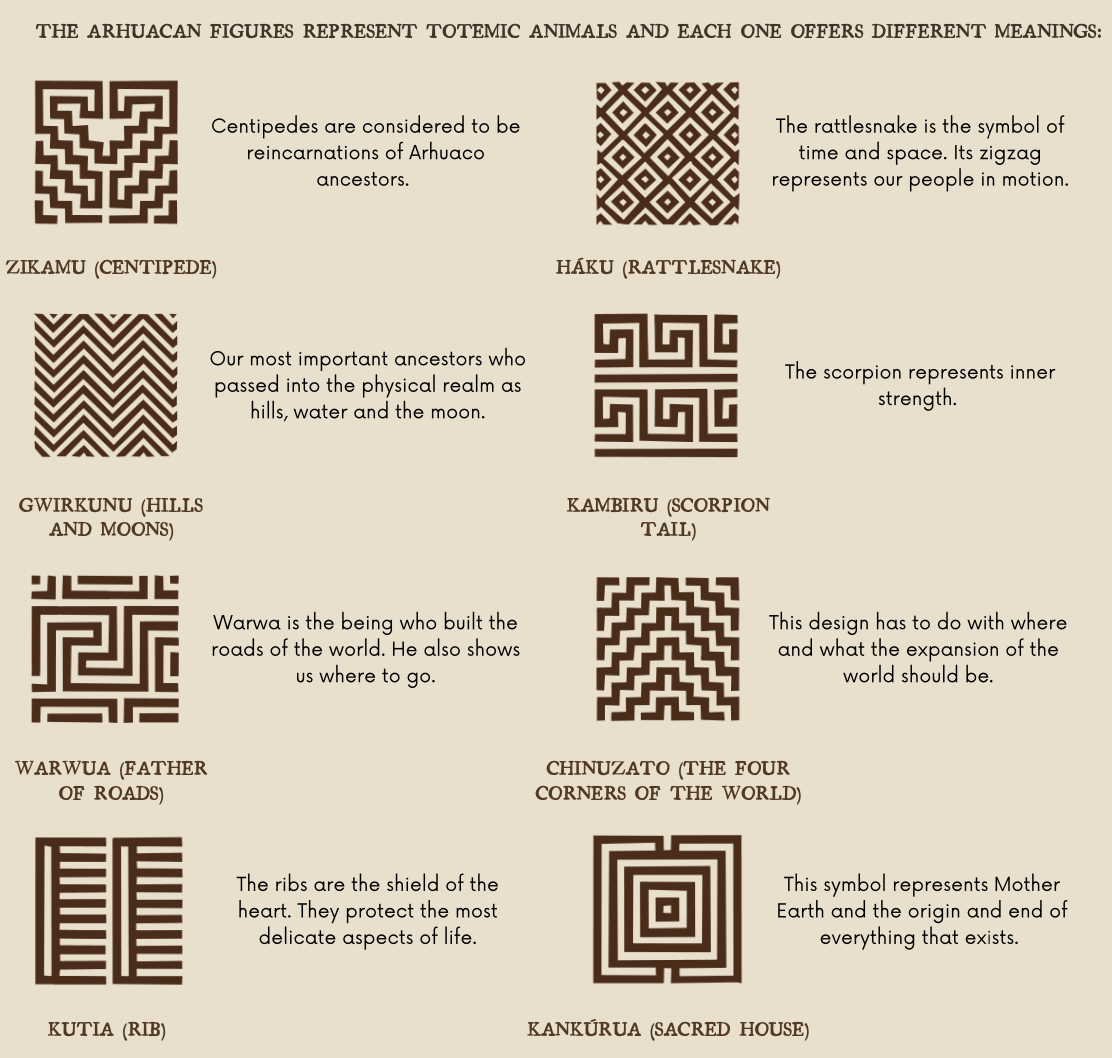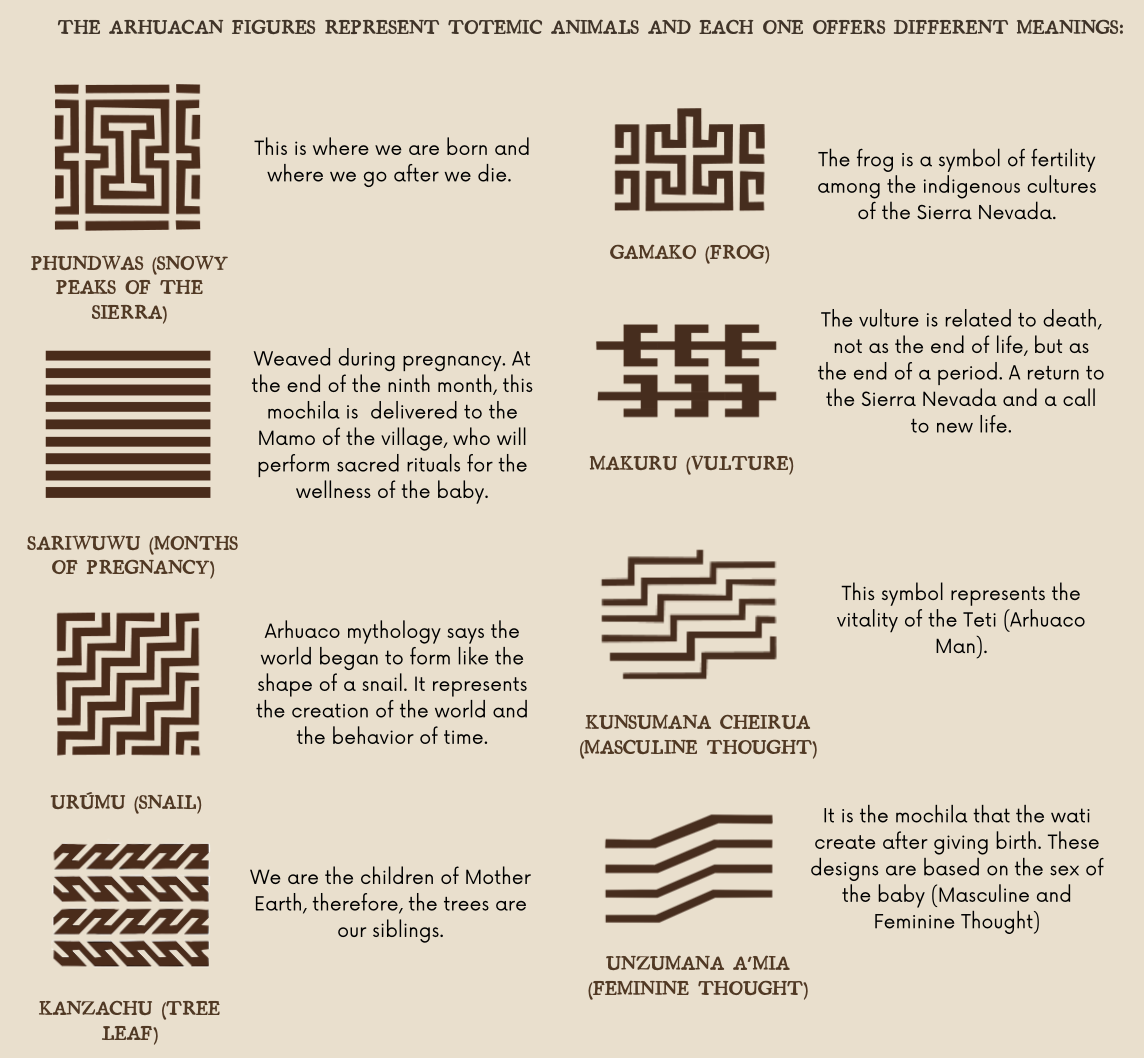 EL ARTE DE TEJER MOCHILAS ARHUACAS
PENSAMIENTO GEOMÉTRICO EN LAS MOCHILAS ARHUACAS
ANÁLISIS A UNA FIGURA TRADICIONAL DE LAS MOCHILAS ARHUACA