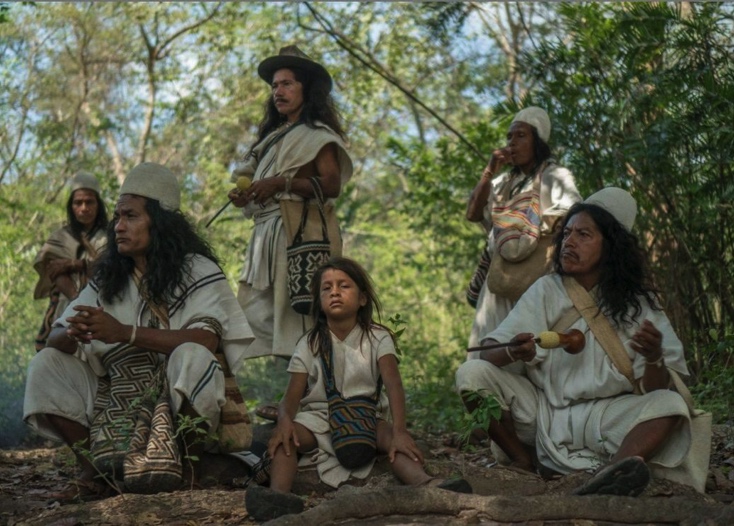 Arhuaco
The Arhuaco town is located higher, these are located in what is considered the capital of the indigenous reservation, Nabusimake (north-eastern slope). From here they usually have communication and share with other peoples, either for food exchange or any other material. It is also the Arhuacos who have been in greater contact with the western world.
Its hierarchical order is organized by offices, that is to say, they have a political organization conformed by a sakuko, major and minor councils, and lastly, the knower called Mamo. They are also known as the Ijka or Iku people, pre-Hispanic name before the crossing or encounter with modernity.
pueblos-indigenas-de-la-sierra-nevada-de-santa-marta
Children of the Wiwa community interacting with travelers in one of the camps.
The Arhuacos have physical characteristics a little more separated from the previous peoples, men reach an average height of up to 1.80 meters, women a stature between 1.60 and 1.65. In addition, they are one of the villages of the Sierra Nevada de Santa Marta who are concerned about always seeking balance with other people through
pacification and respect.